SOLAR 2012
20W 12V Solar Panel
Supplied with robust  fixing bracket

photovoltaic module made with polycrystalline silicon cells.
Highly transparent prismatic tempered glass and  Tedlar sheet protects the cells, which are encapsulated between two sheets of EVA (Ethylene Vinyl Acetate). A robust anodized aluminum frame 25mm makes the modules extremely resistant.
The production process ensures the cells maximum protection even under the most demanding working conditions and the most difficult environmental conditions.
Maximum power (Pmax) 20 Wp
Short Circuit Current (Isc) 1.34 A
Open Circuit Voltage (Voc) 22.25 V
MPP current (Imax) 1.12 A
MPP voltage (Vmax) 18,00 V
Isolation voltage 600 Vdc (UL)
PHYSICAL CHARACTERISTICS
Dimensions (mm) 510 x 290 x 25
Weight
2.40 Kg + fixing bracket.
CONSTRUCTION FEATURES
Polycrystalline cell type
Number of cells 36
Front (Front) Tempered Glass
Rear (Rear) Tedlar multi-layer
encapsulation EVA
Anodized aluminum frame,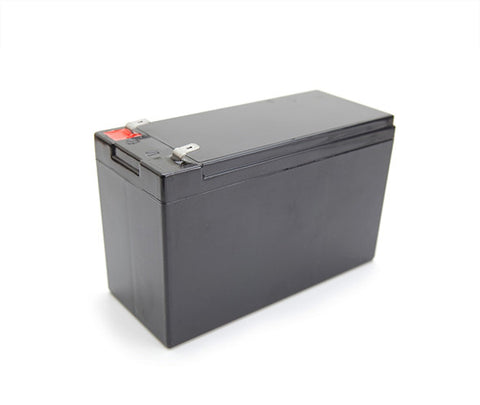 accessories
12V 12A lead-acid sealed battery Extra slim model

Lead acid Capacity: 12Ah Volts: 12 Dimensions 10cm W x 15cmL x 9 cm H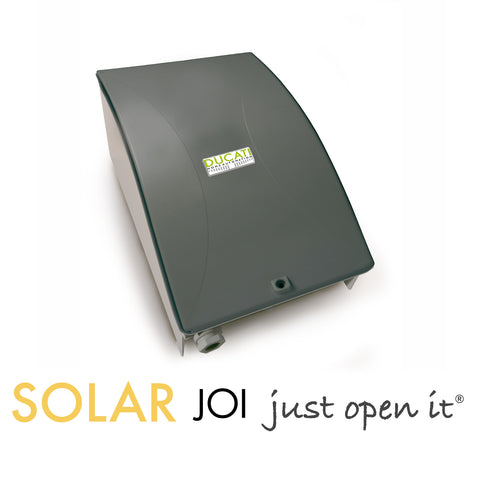 CONTROL BOX
Description Ducati's SOLAR control box for 100%  autonomous use double or single swing gate openers (12V) Ideal for residential use and ensures 100% autonomous use even  where AC power is unavailable. Highly...