R1/400
Telescopic Stainless steel tube  
with  fixing pipe and main 3 principle screw.
62 cm all length (52cm INOX tube length)
It'a spare part for HC412 actuators and  SW400T
Warning: on some version of actuator SW400T it might be used R1 instead of R1/400  tube. Verify the length  before ordering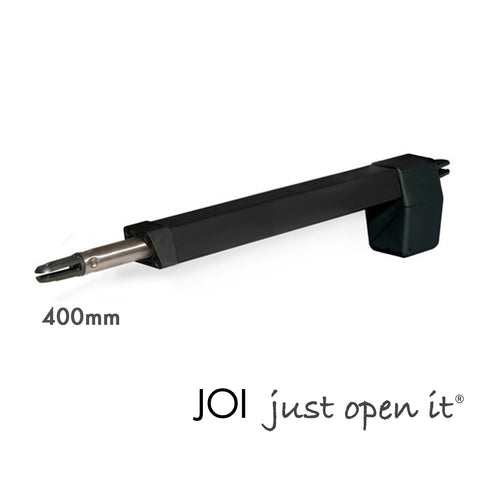 ACTUATOR
Description HC 412 Swing Gate TELESCOPIC actuator  with 400mm stroke ideal for gates up to 3,5m /12 ft length each leaf 12V or 24V version available (24V version is recommended for heavy gates and SOFT STOP...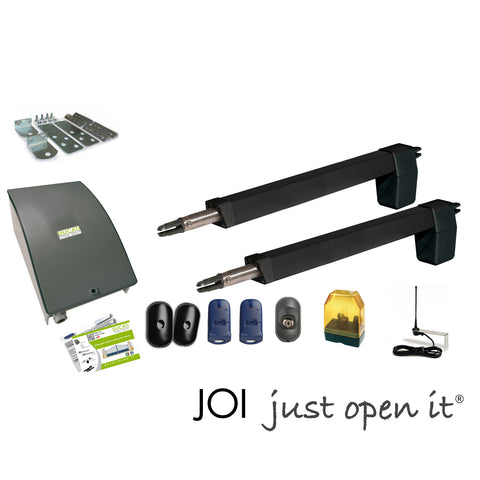 Swing Gate
The best-selling model in the classic range for over 25 years
For 2-leaf swing gates up to 3.5m max 350 kg per leaf

Included in the kit a pair of photocells and external antenna

For gate that opens inwards or outwards

With 12V dc electromechanical motors 400mm stroke

Control unit with a good range of adjustments available

Functions: pedestrian access, compatible with electronic lock and courtesy light

DUCO SAFE: the anti-pressure obstacle safety system complies with EU standards

ECOLOGICAL: energy saving. absorption in stand-by: only 0.012 A